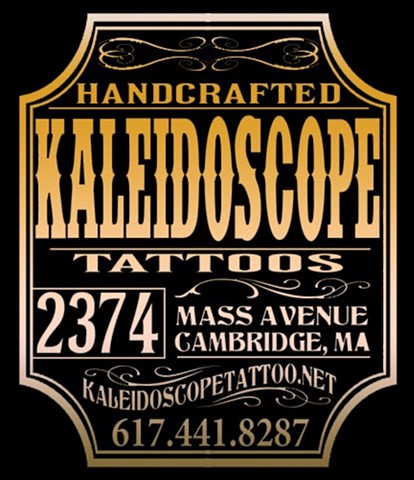 KALEIDOSCOPE TATTOO 617.441.8287
2374 Massachusetts Avenue, Cambridge, MA
Open 12PM to 8PM, 7 days a week
At Kaleidoscope, we have many professional and award winning artists who are able to cover any style of tattooing--old school traditional to neo-traditional, portraiture, Japanese style, photo realism, lettering, and anything else imaginable. If you have an idea for a design that you'd like, we welcome you in for a consultation.
Come and check out the art and environment of a laid-back, down-to-earth tattoo shop.
Click on the links below to see our artists' portfolios: